Miss Tracy
RAD RTS, AAC, DMC, ECE, ESOL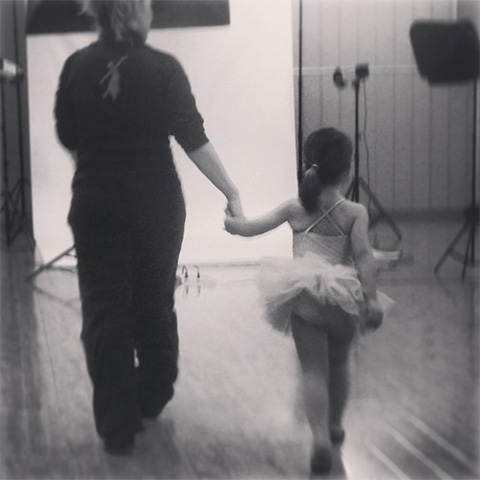 "I believe that teaching is an honor, and that each student should be treated with respect and encouragement. Students deserve to have teachers who are capable and caring and whose values enable them to be excellent role models. I believe in working hard, having fun, and facing challenges with positive attitudes."
Dedicated to Dance - Committed to Excellence
Miss Tracy Atyeo founded Atyeo's Dance Studio in the summer of 2007. She is the owner, director and one of the most sought-after dance educators in the area. She is an accredited registered teacher, full member, and maintains her annual teaching status with The Royal Academy of Dance (R.A.D), Acrobatic Arts Canada (AAC) and Dance Masters of Canada (DMC). She is educated and/or an affiliated member with Dance Masters of America, Associated Dance Arts for Professional Teachers (A.D.A.P.T.), Vaganova (Russian Ballet Style), Cecchetti (Italian Ballet Style), International Dance Sport Association (IDSA), Youth Protection Advocates in Dance (YPAD), Wingman for Dance, British Association of Teachers of Dancing (BATD) and many more. She is regularly invited by many local businesses, committees, boards and councils, as a special guest, to share her dance expertise and education.
Miss Tracy is a diversely talented teacher and choreographer, with over 25+ years of experience directing, managing and teaching, and has developed and implemented programs for students of all ages throughout her career, including; dance, vocal and instrumental music, theatre and fine arts. She is a former dancer, majorette and part-time recreational gymnast; and has performed not only on stage, but also on television, and with such artists as Gowan and Ray Lyell.
Miss Tracy holds an Early Childhood Education diploma in Ontario and Alberta, and is a certified English to Speakers of Other Languages (ESOL) teacher who has been employed at various education levels. She has taught children throughout the Owen Sound, Collingwood, London, Toronto, Edmonton, Ottawa and the Ottawa Valley area. Miss Tracy has travelled to every continent on multiple occasions, with the exception of South America and Antarctica, and even resided in Jakarta, Indonesia for a few years.
Every year, her credentials expand as she is committed to providing the most current dance training and opportunities for her students. She is the only dance educator in the area qualified to train dancers in every dance discipline offered at her studio; an advantage that enables her to effectively cross-train dancers. Her dedication to safe and appropriate dance practices, impeccable training methods and fascinating choreography, have all received numerous recognition and awards.
Under the expertise and guidance of Miss Tracy, her dancers have earned awards of distinction in dance examinations; and received scholarships, special awards, overall marks and top overall placement at regional and national dance competitions throughout Ontario.
Her dancers have also accepted professional offers including:
- Summer intensive programs at prestigious dance schools, such as the Quinte Ballet School of Canada and the Alberta Ballet School;
- Placement in the teaching program for the Certificate in Ballet Teaching Studies (CBTS) through the Royal Academy of Dance;
- Apprentice positions with SQX Dance, a professional touring contemporary dance company; and
- 1st and 2nd year invitation to the Professional Division Program at the Alberta Ballet School, along with scholarships.
Back to Team