Miss Skyler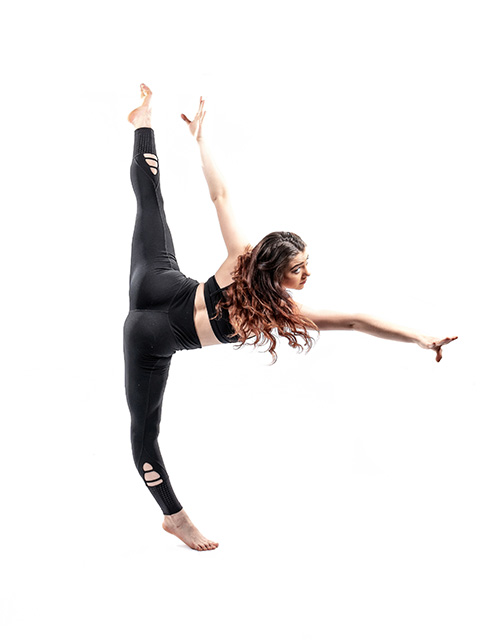 Hello Everyone,
My name is Skyler Anthony and I was born in the capital of Canada; Ottawa, and then grew up in Pembroke, Ontario. Prior to dance becoming the biggest part of my life, I was involved in gymnastics, music lessons, vocal lessons, and multiple forms of sports; Volleyball, Badminton, Soccer, Rugby, and Track & Field.
I began dancing at an older age than the average dancer. I was 11 years old when I began dance at Atyeo's Dance Studio. Since then, I have attended classes, workshops, and auditions, in Ballet, Pointe, Contemporary, Lyrical, Jazz, Tap, Acro, Hip Hop, and Musical Theatre. I personally do not have a favourite dance style as I believe each style supports different technique and different skills; therefore, you learn, connect, and react differently depending on the style. Dance in general is a form of art, but I like to think each individual style is its own art form.
Throughout my dance career I have received many special awards, overall medals, trophies, certificates, and scholarships. Some examples include receiving Distinction on multiple Royal Academy of Dance Examinations, Overall Highest Senior Soloist at many dance competitions, Most Determined Dancer Award, Technical Lines and Pirouettes Award, invitations to national dance competitions, invitation to SQx Dance Company, and many more.
My dance education began with assisting/team-teaching at the age of 13 years old. I then started teaching my own classes at 14 years old; gradually increasing to teaching more classes as I got older. I have taught dancers of all ages and all levels, in the styles Ballet, Contemporary, Lyrical, Jazz, Acro, Hip Hop, and Musical Theatre. I have also choreographed many competitive solos, duos, trios, and group routines at Atyeo's Dance Studio. I have completed the Emerging Dance Teachers program offered through Dance Educators International (D.E.I) in 2019. I am also currently enrolled in the Royal Academy of Dance Certificate in Ballet Teaching Studies program, and the Business program at Algonquin College in Pembroke. I plan on continuing my dance education to further my knowledge. I believe there is always something to learn and improve on.
In terms of teaching, my favourite part is seeing the student(s) finally get that skill they have been working so hard at, or seeing their faces light up on stage; sometimes it brings tears to my eyes.
Atyeo's Dance Studio is a family, and as a dancer/teacher involved, I will forever be grateful for my mentor, Miss Tracy, and for all the opportunities the studio has opened for me. The confidence, determination, motivation, strength, and overall health and wellness, are just some of the things that dance has done for my life. Dance teaches discipline and how to overcome challenges/fears. If it weren't for dance, I don't know where I would be today.