Miss Katie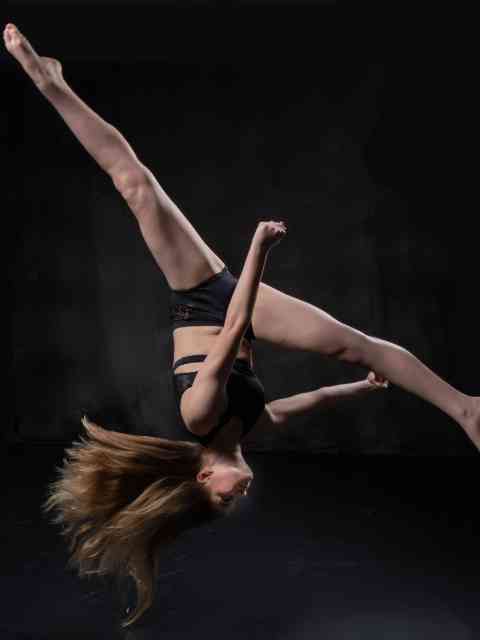 Hello! My name is Katie; I am 14 years-old and will be going into Grade 9 this year. Dance has been a huge part of my life ever since I started in 2014 when I was 7 years old. In my 7 years of dancing, I have taken classes in Acro, Ballet, Pointe, Jazz, Lyrical, Hip Hop, Musical Theatre and Contemporary. As well as dancing, I love to play soccer in the summer and have tried many school sports that I hope to continue in High School.
Dancing at Atyeo's Dance Studio has given me many opportunities to grow as a person and dancer. One of these opportunities is that I have been part of the Competitive Dance Team for 6 years. I have danced in numerous groups, trios, duets and solos, and have earned National Dance Competition invites, many overall awards and a few special awards.
I have completed two Royal Academy of Dance Ballet examinations and one Acrobatic Arts examination and did excellent in all of them. Another one of my big opportunities while dancing at Atyeo's is teaching! I have taught at multiple summer dance camps with other teachers in the past, and this year I am starting to teach evening classes! I can't wait to share my love of dance with younger dancers and I hope to inspire them just like the senior dancers and teachers have done for me!
Atyeo's Dance Studio is such a welcoming and supportive environment! All of the teachers, parents and students are so kind and caring; I love being part of it! Coming to dance is definitely my favorite part of my day, and I'm sure every dancer at Atyeo's Dance Studio agrees. I am beyond grateful for Miss Tracy, and all the people that have helped me because who I am today!
Back to Team